I recently finished reading the popular book called
The Help by Katheryn Stockett
- best $9.99 I ever spent!!! The book is so good and I loved how each chapter was in the voice of different characters. David and I saw the movie recently and although it was good... the book was better! :)
Thanks to a new webpage called the-cheap.net I've found many books for very little. I just finished up
Replaced by a Stranger by KC Stone
that I bought for only $0.99 and it's based on a true story. I'm not good at writing reviews - too afraid I might give away too much, but I enjoyed the book. Not very often you hear the story written from the cheater's persepective...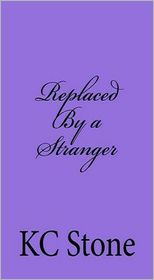 **Based on a true story**
Growing up in a small town in South Carolina, Emily Weston enjoyed a good life. Small towns offer great relationships where everyone knows everyone and a peaceful back drop to set the scene of her what seemed to be perfect life. However, this small town was no stranger to affairs, lies and abuse and now, Emily Weston has added to it.

Emily Weston was a woman who had everything she wanted, a loving husband and a great job. However, the pressure of all the flirtatious behavior Emily faced each day at work became too much. Her inner desires and lack of attention from her loving husband, coupled with the onslaught of temptation at work, would prove to be stronger than the marriage she had worked so hard to build. It will soon be apparent all of the things she had worked hard to achieve would come crashing down in a twisted pile of rubble full of lies and deceit.

Emily strived for some kind of balance in her life and she found it in another man. All of the things she had long desired, she found in Troy.....compassion, excitement and fulfillment. She would also discover, along with her fulfilled desires, a game that no one wins....... Lies lived on the tip of Troy's tongue and his manipulating personality seemed innate. This and more arising danger would be looming for Emily along with many heartbreaking choices.
Now that I'm done with that I've been searching for more titles, preferably FREE to add to my Nook Color. Here's one that I recently found and thought might be good and thought I'd share with you. Be sure and double check to make sure it's still free before you download.
My Sister's Voice by Mary Carter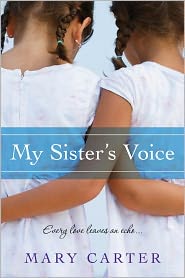 Publishers Weekly writes -
Carter's talent continues to evolve, as evidenced in this solid offering about deaf artist Lacey Gears, whose happy life—good boyfriend, rising career, faithful dog—is upended when she receives a mysterious note informing her that she has a twin sister she didn't know existed. Lacey soon discovers the message is true and that she's not an orphan as she had thought: her parents put her up for adoption and kept her hearing twin, Monica. As she comes to terms with this, she reconnects with her sister, but the secrets kept by her birth family could have dire consequences. Though the plot is limp in spots, Carter's command of deaf culture is superb, and Lacey is a charismatic heroine—a nice contrast to her unstable, clingy twin.
So now that fall is here - what are you reading?
Love from Indiana!